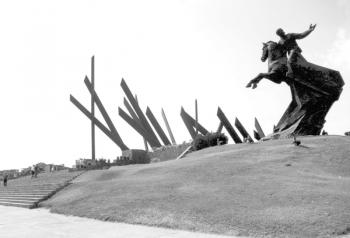 "You say you want a revolution? Well, you know. . ."*
Fifteen of our readers knew that September's photo depicted the Monument to General Antonio Maceo in the Plaza de la Revolución, Santiago de la Cuba, Cuba.
Congratulations go to RAY and GRETCHEN MANKER of Paradise Valley, Arizona, the winners of the drawing.
And we thank Jo Ann C. Williams of Rialto, California, who sent us the picture.
*From "Revolution" by John Lennon and Paul McCartney.
---