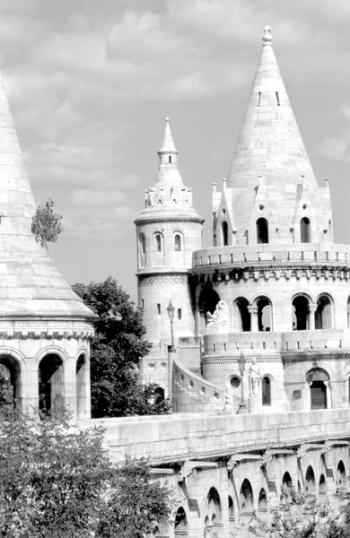 Teach a man to fish. . . and he'll never leave Hungary.
December's photograph is the Fisherman's Bastion on Castle Hill in Budapest, Hungary.
Seventy-two readers submitted answers and 56 were correct.
The winners of the drawing are Mr. and Mrs. THOMAS L. RUSSELL of Raleigh, North Carolina.
Our thanks to Lissa Harrison of Discovery Bay, California, for sending in the picture.
---