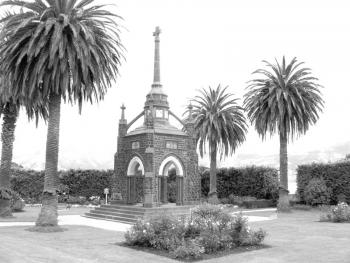 Thomas P. McKenna of Montpelier, Vermont, sent in the photo shown in the March issue: the War Memorial in Akaroa, New Zealand, east of Christchurch on the South Island.
McKenna writes, "This place is really at the end of a dead-end road."
It must not be a "road well traveled" by our readers; only seven correct guesses were received. DEBORAH A. LARSON of Lansing, Michigan, won the drawing.
---