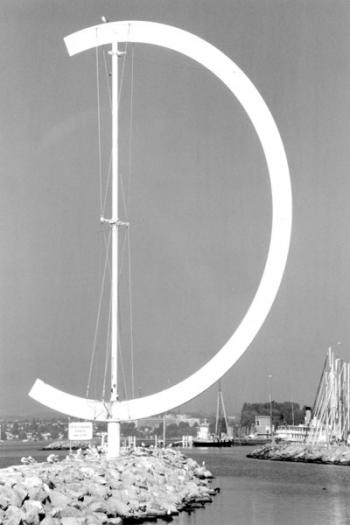 Lost in translation. . . "EOLE" is the title of this sculpture by Clélia Bettua pictured in the August '05 issue, and it is located in Lake Geneva, on the promenade in Lausanne, Switzerland.
There is no English equivalent for the name. JANET TREMAINE of San Diego, California, had the only correct answer. Congratulations!
We thank Margaret Houser of Sunnyvale, California, for sending in the photograph, and for identifying the name of the sculpture we thank Erika E. Loser at Switzerland Tourism in New York.
---