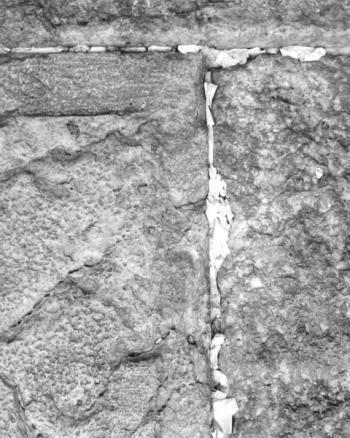 Prayers going high-tech — September's photo shows part of the Western Wall (a.k.a. the Wailing Wall or Kotel), the last remnant of the Second Temple in Jerusalem, Israel.
A sacred site in Judaism, it is open 24 hours a day for visits by the faithful, many of whom write prayers on pieces of paper and place them in the wall.
However, you don't have to get on a plane to send a prayer to the Wall. Several websites have live "Kotel cams"; you can send your prayer via e-mail, and a live person will print it and place it in the wall.
Ninety-one readers sent in correct answers, and LEE COOPERMAN of Los Angeles, California, won the drawing. We thank Gordon Schalla of West Bend, Wisconsin, for sending us the photo.
---