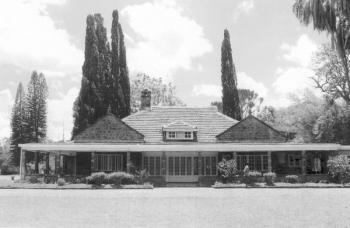 A masterful storyteller lived in the house pictured in the October '06 issue. It's the Karen Blixen House in Nairobi, Kenya.
"Out of Africa" and "Babette's Feast" are two of her best-known works.
Forty-five readers sent in correct answers, and EMILY BARLOW of Middletown, Rhode Island, won the drawing.
We thank Richard Alvernaz of Lakeside, California, for sending us the picture.
---