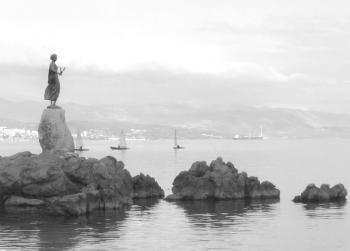 The "Lady with the seagull" statue has greeted visitors to Opatija, Croatia, since 1956, when she was placed above the Lungomare Promenade. Sculptor Zvonko Car created the work.
Twenty-one readers correctly guessed the picture's locale, and GLADY LEARNED of Geneva, Illinois, won the drawing.
We thank Daissy Owen of Iowa City, Iowa, for sending in the picture.
---