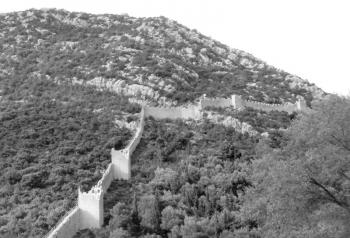 Robert Frost said, "Good fences make good neighbors." I'm sure he'd approve of the subject in August's photo, the "great" wall in Ston, Croatia, built in the 14th century.
Twenty-seven readers sent in the correct answer, and MARILYN KEACH MILOTA of Eureka, California, won the drawing.
We thank Bud and Donna Holt of Butternet, Wisconsin, for sending us the pictures.
---