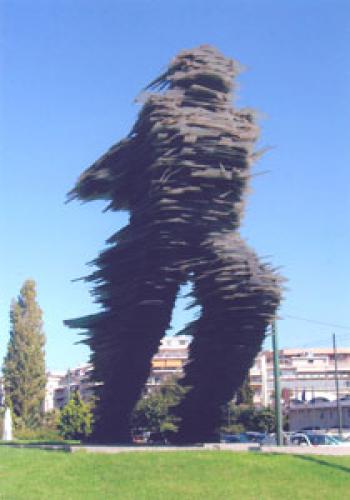 Heart of glass… and head, arms, legs, etc. The subject of February's photo is "Dromeas," aka "The Runner," a 30-foot-tall sculpture of glass stacked on iron by Kostas Varotsos.
Commissioned by the City of Athens, Greece, and built from 1988 to 1994, it was displayed in Omonia Square before concerns about vibrations from the metro beneath it encouraged city officials to move it to its present site in front of the
Hilton Athens
on Vassi­lissis Sofias Avenue.
Fifty-seven readers sent in correct answers by the deadline, and BRIAN SANDS of New Orleans, Louisiana, won the drawing.
We thank Donald Schrock of Morton, Illinois, for contributing the photo.
---