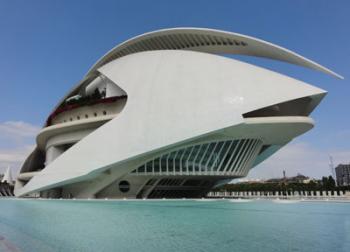 The location of the subject of November's photo is in Valencia, Spain.
In what was once part of the Turia riverbed, the city fathers built a park. Starting in 1996, the park became the site of The City of Arts and Sciences, a complex of buildings dedicated to the pursuit of entertainment and culture. November's photo depicts the most recent addition to the complex, El Palau de les Arts Reina Sofia, a center for opera and other performing arts.
Forty-seven readers sent in correct answers, and JOE D. ROBERSON of Opelika, Alabama, won the drawing. We thank Judy Spielman of Philadelphia, Pennsylvania, for sending in the photo.
---