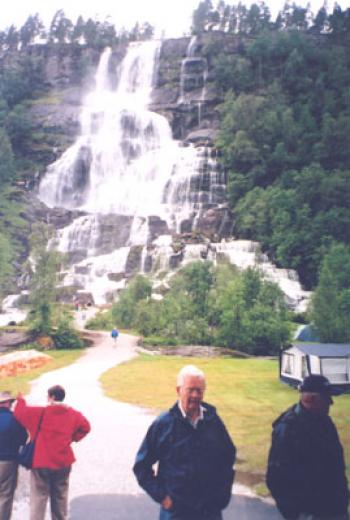 Why do more than 200,000 people every year visit the subject of December's photo, Tvindefossen, a waterfall 12 kilometers north of Voss, Norway? Perhaps because the 379-foot-high fall, which cascades over 10 tiers of rock, is easily accessible and highly photogenic.
Or it could be because a sip of the fall's water is reputed to confer long life and success in love. (We won't speculate that the local Chamber of Commerce might have started those rumors....)
Twenty-three readers sent in correct answers, and RICHARD WELCH of Annandale, Virginia, won the drawing. We thank Carolyn Casperson of Banning, California, for contributing the photo.
---