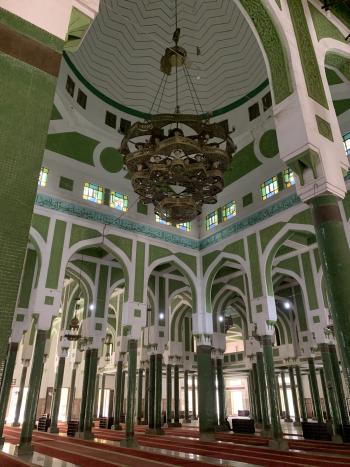 The mystery photo in our June issue showed the interior of a mosque in Conakry, Guinea, that was completed in 1982. The Grande Mosquée de Conakry, or the Conakry Grand Mosque, was built during the administration of Guinea's first president, Ahmed Sékou Touré, with funding from King Fahd of Saudi Arabia.
The mosque has room for 10,000 men on the lower level and 2,500 women on the upper level. There is also space for an additional 12,500 worshipers in the mosque's large esplanade.
This time, only ONE correct answer was submitted naming the location in the picture. The prize goes to CYNTHIA ANCHONDO of Moreno Valley, California. We thank Hugh Randall of Jacksonville, Florida, for submitting the photo.
---