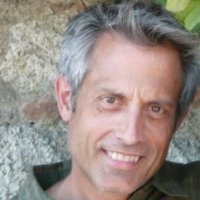 Mark Gallo has been a Contributing Editor for ITN since July 2017, when his column, "The Mindful Traveler," first appeared in the magazine.
Mark is the president and, along with his wife, Kathy, co-owner of CircaTerra Travel Outfitters (3317-A State St., Santa Barbara, CA 93105; 805/568-5402), a retail store that serves the community of travelers in Santa Barbara, California, and, via their website — Circaterratravel.com — a wider national audience.
Mark was CEO and president of Magellan's Travel Supplies from 2006 to 2012. Prior to that, from 1995 to 2006, he was vice president of marketing at The Territory Ahead, another catalog/retail enterprise founded in Santa Barbara.
In his column in ITN, Mark will provide insights, information and practical advice for international travelers, drawing from his professional and personal journeys to four continents. He welcomes inquiries from subscribers and can be reached at mgallo@circaterratravel.com.
Mark also maintains a blog of his recent travel experiences. Visit Circaterratravel.com/circaterra-travelers-blog.